The $3-million dollar eyelash extension. Coming soon. Made exclusively in the USA.
Redefining Innovation
Thousands of hours. Millions of dollars. An incredible amount of risk. True Innovation has taken us years. And it's allowed us to create never-been-done, industry-leading technology to manufacture our eyelash extensions in the USA.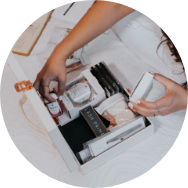 Building Our Community
When you buy eyelash extensions from Bella Lash, you have a voice. You can shape the future of our industry by providing feedback directly to our Lash Engineers. To make our community even stronger, we're committed to reinvesting 10% of our revenue into research and development.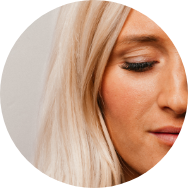 Controlling Our Future
American-made lashes lets us control the quality, consistency and supply of our products, helping you to become everyone's favorite Lash Artist. Our commitment to owning best-in-class, boundary-pushing manufacturing practices that are faster–and higher quality–than our competitors means you will always have access to the very best products.
Faqs
When is this launching?
We are actively working on iterations of our Made in USA Lashes. Follow along our YouTube channel for the latest updates @bellalash
Will this cost more?
Our engineering team is working to improve our effectiveness in order to benefit our Lash Artists with cost savings.
Why USA?
Having our products manufactured in the USA is something we're super passionate about. We want to deliver the highest quality product on time and when you need it. We also have the ambition to innovate faster than our competitors to keep you on top of your lash game.
Thank you for subscribing!
We ran into an issue signing you up!
Subscribe + Like + Learn
Interviews with the founders, education from the educators, tips and tricks to building your empire. it's all happening on our YouTube channel. Subscribe today!
Subscribe